News
June 15, 2018 @ 9:24 am
You may never find your perfect college match. During your junior and senior years of high school, you will likely spend quite a bit of time vetting your college options. Armed with lists of of criteria and  ideals, you will face your options and begin to evaluate. How do they stack up? Does any one college or university check all of the boxes?
June 14, 2018 @ 2:19 pm
A father and son team crosses the finish line together as they earn their master's degrees from North Central University.
May 30, 2018 @ 10:21 am
Sometimes, your dream job is not simply attained via one degree program. By combining two degrees, you can create and pursue a unique major that suits your passions and goals. An interdisciplinary studies major can help you decide on the perfect degree by allowing you to customize your program with two complementary fields of study.
May 29, 2018 @ 3:34 pm
Class of 2018 graduate Amber Rechelle persevered through cultural and financial challenges—and her family weathering a hurricane—to earn her degree, and is now headed to graduate school at Howard University.
May 23, 2018 @ 12:00 pm
Where is the real world? For some, it's found in college. You may know a B.A. can lead to a much higher salary. But when you pursue a Business Management degree, you'll find the real world long before you're handed your diploma.
May 22, 2018 @ 4:11 pm
One fulfilling way to spend some of your time in the summer is by getting involved in ministry. Being enrolled in a Christian university makes it very easy to stay involved in ministry opportunities during the school year but if you feel called to serve the Kingdom over the summer, connecting with a ministry can help you do that.
May 22, 2018 @ 11:04 am
What is interdisciplinary studies? An interdisciplinary studies major a highly customizable degree. It's almost whatever you want it to be (with a few guidelines of course). Choose 1 to about 3 main fields of study and your years of school will be centered around these main concentrations. Unlike a traditional major, however, you will not have to meet requirements of each of your concentrations in order to earn your degree. So you have the freedom to pick the classes in each concentration that you feel will best equip you for the specific career path you have already chosen. Learn more and download a free course list.
May 18, 2018 @ 12:00 pm
It's a start-up world. Businesses are born faster than ever. Colleges, too, can be created more easily than before, especially online. Should you believe the claims of every bible college that appears in your Google search? How can you know a college will fulfill its promises? Start by checking its accreditation status. Accreditation offers evidence of a school's integrity and quality. Accredited bible colleges also offer crucial practical advantages.
May 14, 2018 @ 3:41 pm
Just two years after North Central University's Social Work degree earned accreditation, graduates are pursuing further education, embarking on high-impact careers, and becoming influencers in a variety of areas.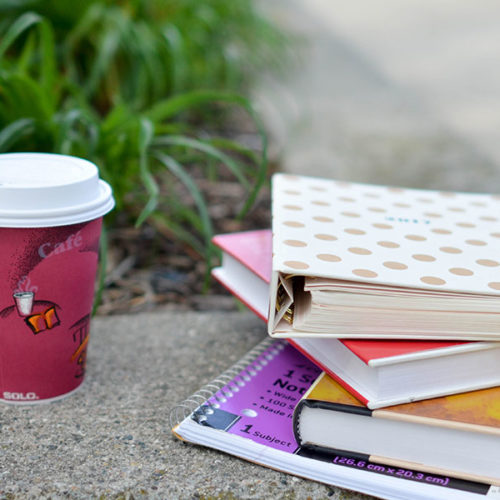 May 10, 2018 @ 11:00 am
Is "affordable college" an oxymoron? It might seem like it. Even many state universities now cost $25,000 or more per year, when you include room and board. A quality college education isn't cheap. It can be affordable, though. It's within your reach. You can find affordable Christian colleges that offer exceptional, Christ-centered education.