Applied Studies: Cinema
Applied Studies: Cinema at a glance
North Central University's Applied Studies: Cinema program will teach you how to develop screenplays, film multiple genres (documentary, short film, feature), and strengthen your skills in set lighting, directing, editing software, and much more. Through relevant courses taught by experienced faculty, you'll become a master storyteller who can combine powerful images with inspiring dialogue. Offered in partnership with Minneapolis College, you'll earn a bachelor's degree from North Central and an associate's degree from Minneapolis College while pursuing a fulfilling career in this marketable and growing field.
What sets us apart
Skills you'll gain

When you graduate from the Cinema program, you'll be prepared with skills and knowledge in:

Fundamentals of cinema, including cinema history, plot, dialogue, scenes, and character development
Dramatic and nonfiction genres, including short film, documentary, independent, commercial and alternative format, and feature
Writing, directing, editing, set lighting, storytelling, and post-production tools
Collaboration with other filmmakers, including offering and receiving feedback
Best practices in professional filming standards and expectations

Potential careers

Our graduates succeed in a variety of jobs and careers. Here are some possibilities:

Screenwriter
Script Reader/Analyst
Cinematographer
Director
Film Editor
Production Assistant
Independent Producer

You could work in a variety of settings, including:

Local and national film and video production houses
Local and national independent producers
Independent home video distribution companies
In-house production departments within corporations
Local and national film studios
Local and national television, cable stations, and networks
Local and national advertising agencies
Freelance work

Minors & supporting programs

We want you to be well-rounded and well-prepared when you graduate, so you'll have the opportunity to choose a minor or supporting program so you can explore another area of interest. Here are some possibilities:

Business Administration
English: Writing
Intercultural Studies
Journalism
Media Communications
Media Production
Public Relations and Advertising
Leadership Development
Urban Studies

See the full list of minors and supporting programs.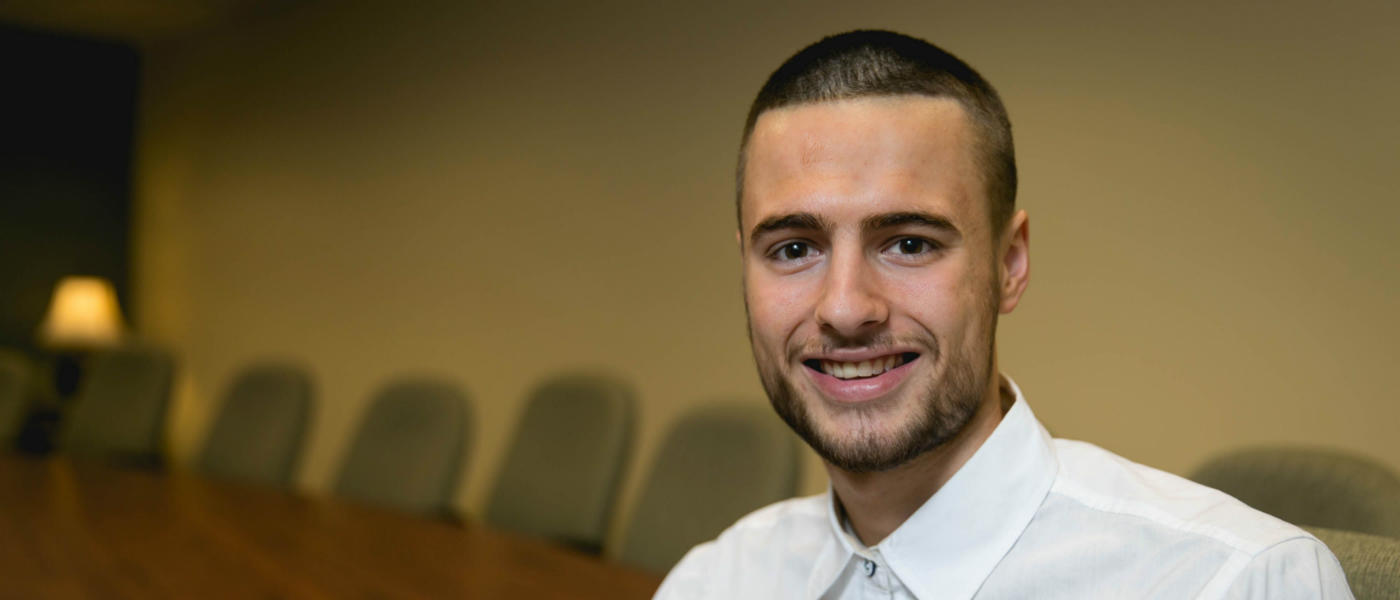 Co-Founder and Director, Chitwood Media
Josh Chitwood '15
Minneapolis, MN
"I was always challenged, encouraged and supported by my professors at NCU, even before I arrived on campus. The assignments were stretching and had plenty of space for creative thinking and incorporating faith."
Requirements
All students must complete the General Education Core and Christian Studies Core. General electives may be added or an optional minor may be selected. You need 124 total credit hours to complete an Applied Studies: Screenwriting degree.
Want to learn more?
Download the one sheet!
Simply fill in your info on the form to download the informational one sheet that covers:
An overview of the program
Classes you'll take
Exciting jobs you can get after graduation
Interested in earning your degree in Applied Studies: Cinema?